Website for One Roof Foundation
One Roof Foundation serves as the philanthropic arm of both the Seattle Kraken and Climate Pledge Arena. Together, they are not only setting the standard in sustainable facilities operations but also developing the most diverse and inclusive hockey culture in the country, if not the world. We are so proud to have created their website, and are grateful to play a role in equipping them fulfill their mission to disrupt the status quo, and advance positive change in their community. Learn about their work to create access and opportunity in hockey and life for marginalized and BIPOC youth and communities, end youth homelessness, and offset the impacts of climate change at onerooffoundation.org
---
Capabilities Highlighted
---
More Examples of Website Production
Website for Acrisure Arena
Our team designed and developed the website for Acrisure Arena, giving Coachella Valley's arena a unique visual identity and well as comprehensive functionality to provide site visitors with extensive information and tools to "escape to the oasis" and enjoy live events at their venue….
Website for Figueroa Law Group
We worked with Figueroa Law Group to produce their photography and newly launched website, direct brand strategy, and create thought-leadership content. In creating their site, it was vital that we communicated their level of experience across diverse areas of practice and their ties to the Santa Barbara community. We helped them to frame their core…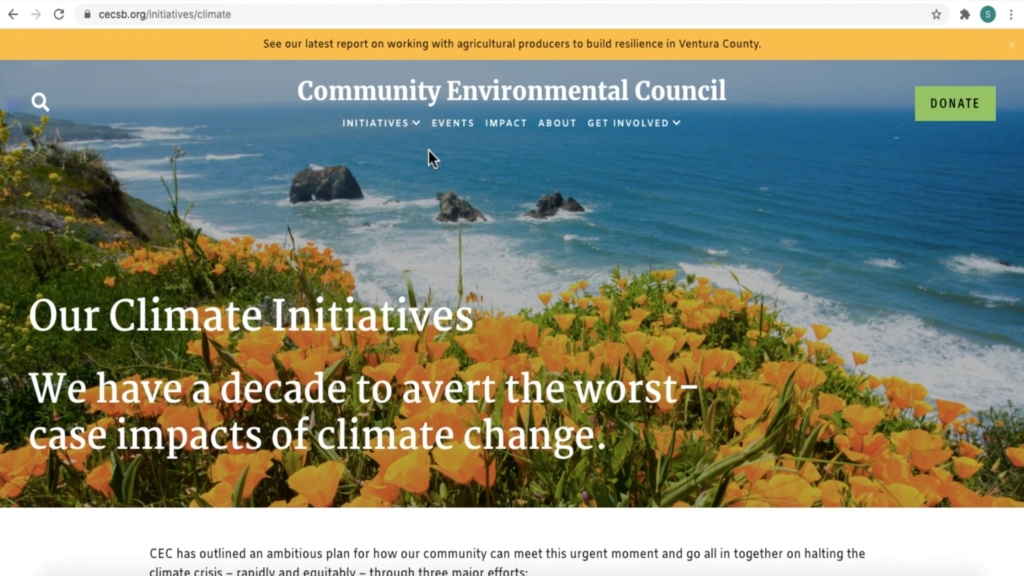 Website for CEC
For 50 years, the Community Environmental Council (CEC) has been a leader of the modern environmental movement, driving local action to affect global change. We are proud to have been partners with CEC for the past 12 years, and to have provided them with a website that showcases their rich history, current initiatives, community resources,…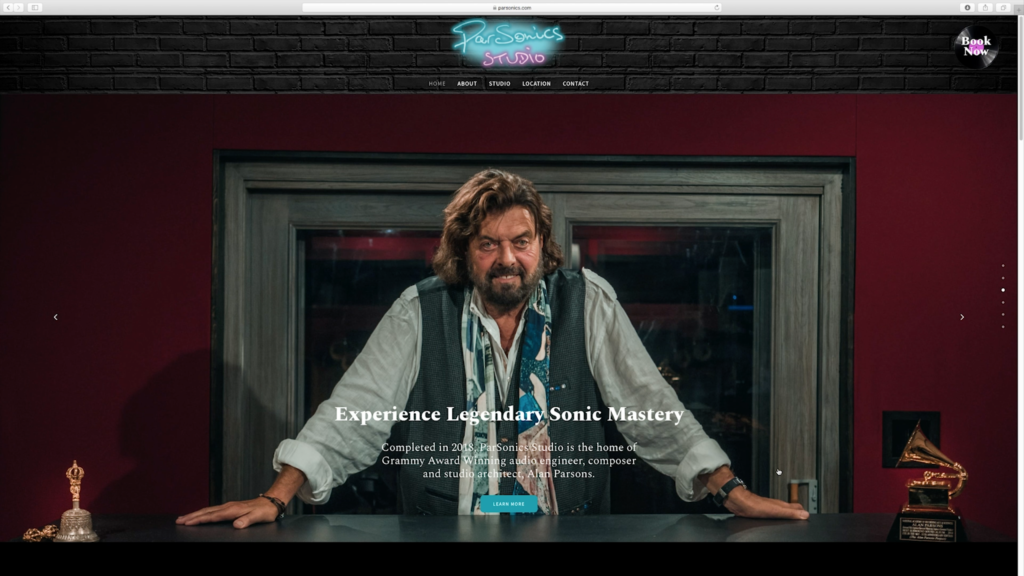 Website for ParSonics
We loved collaborating with Alan Parsons to build out the new branding, logo, and studio website for ParSonics! Alan's new site showcases their state-of-the-art Santa Barbara facility and invites artists to this unique location where they can experience the legendary sonic mastery that comes with working with Alan and his team. "Oniracom really did a superb…
Website for Coachella Valley Firebirds
AHL's newest franchise has taken flight! The Coachella Valley Firebirds are the American Hockey League's 32nd Franchise and the affiliate of the Seattle Kraken. We're proud to have built their website and excited to watch them soar. The team is set to play its inaugural season in 2022 at Coachella Valley Arena. Find all the latest news and…
Website Design for Prison Fellowship's Angel Tree Platform
Website Production
Graphic Design
Our team supported Prison Fellowship in adding features to their Angel Tree platform and supporting systems. We delivered a unified interface, design concept, and style guide to support the development team in implementation….
Website Design for SBCPHD
Oniracom served as the lead on Cannabis Education media and material development and dissemination for the a cannabis education campaign developed by the California Department of Public Health called "Let's Talk Cannabis". The project included branding and material customization, audience surveys, formative research and best practice for target populations, development of brochure, fact sheets, Facebook…
Website for UCSC Arts Research Institute
As passionate supporters of the arts and arts education, we are proud to have created a platform that allows the UCSC Arts Research Institute to communicate their mission and provide greater accessibility to resources – helping artists create more art. Take a look at the site our team created and learn more about the diverse…
Website for Manna Molecular
Our team worked to migrate Manna Molecular's content from their old site, in to a brand new, custom-built Shopify site with all the elements to introduce consumers to their innovative product lines and facilitate online sales. The new site also features lifestyle photography and product photography as well as video content from our team….
Website for Enmarket Arena
We're proud to have created the website for Enmarket Arena! We worked with their team to craft a website that shared their vision for the positive and impactful effect the arena would bring to Savannah, surrounding community, and region, creating a booming entertainment destination. We are happy to support this incredible venue as they deliver a new level of entertainment to the southeast!…