Website for Enmarket Arena
We're proud to have created the website for Enmarket Arena! We worked with their team to craft a website that shared their vision for the positive and impactful effect the arena would bring to Savannah, surrounding community, and region, creating a booming entertainment destination. We are happy to support this incredible venue as they deliver a new level of entertainment to the southeast! View upcoming shows and learn more about the venue at enmarketarena.com
---
Capabilities Highlighted
---
More Examples of Website Production
Microsite for Alpha Resource Center
Introducing the new microsite our team created for Alpha Resource Center! This microsite is part of a larger campaign to generate visibility and awareness around Alpha Resource Center's story and impact. Alpha Resource Center truly is so much more than a thrift store and we are honored to be able to showcase the individuals whose…
Website for McKenna
Our team designed and developed the website for captivating music artist, McKenna. With Oniracom's deep roots in the music industry and over 20+ years of experience working with music industry clients, collaborating with McKenna on this project has been an absolute delight. Dive into McKenna's introspective blend of indie pop melodies and heartfelt storytelling as…
Microsite for Earl Warren Showgrounds
Introducing the new microsite for Earl Warren Showgrounds! Earl Warren Showgrounds came to us with technical difficulties tied to hosting and other challenges; we recommended a solution that quickly brought convenience and functionality to Earl Warren's online presence. We successfully recovered all website assets and created a brand-new, easy-to-manage microsite that will serve as a…
Website for The 805 Room
Our team designed and developed the website for The 805 Room, an exclusive and boutique Santa Barbara recording studio that embodies the spirit of sound creation. With Oniracom's deep roots in the music industry and over 20+ years of experience working with music industry clients, we are thrilled to have partnered with Co-Founders Jim Salvito…
Website for Acrisure Arena
Our team designed and developed the website for Acrisure Arena, giving Coachella Valley's arena a unique visual identity and well as comprehensive functionality to provide site visitors with extensive information and tools to "escape to the oasis" and enjoy live events at their venue….
Website for Figueroa Law Group
We worked with Figueroa Law Group to produce their photography and newly launched website, direct brand strategy, and create thought-leadership content. In creating their site, it was vital that we communicated their level of experience across diverse areas of practice and their ties to the Santa Barbara community. We helped them to frame their core…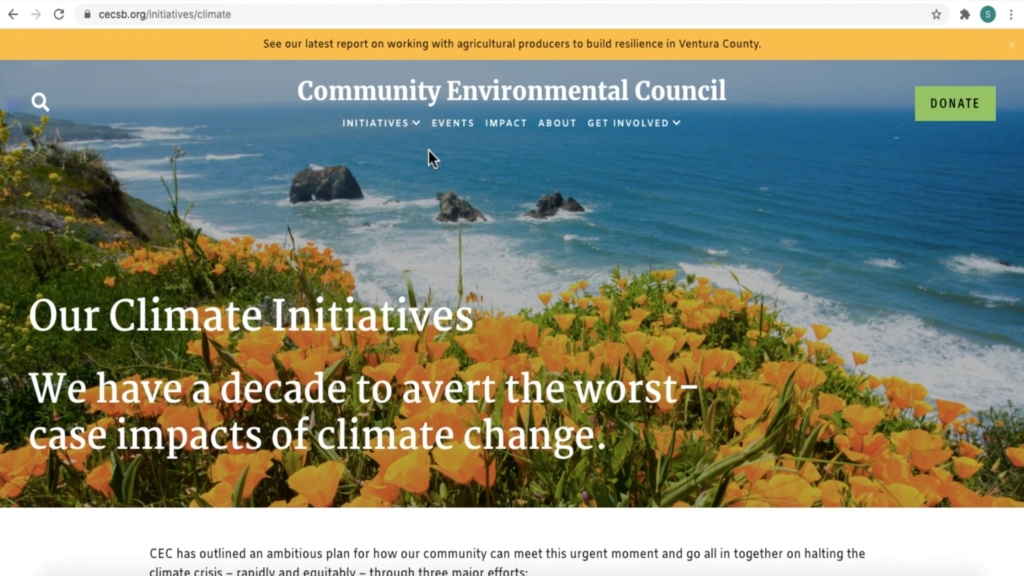 Website for CEC
For 50 years, the Community Environmental Council (CEC) has been a leader of the modern environmental movement, driving local action to affect global change. We are proud to have been partners with CEC for the past 12 years, and to have provided them with a website that showcases their rich history, current initiatives, community resources,…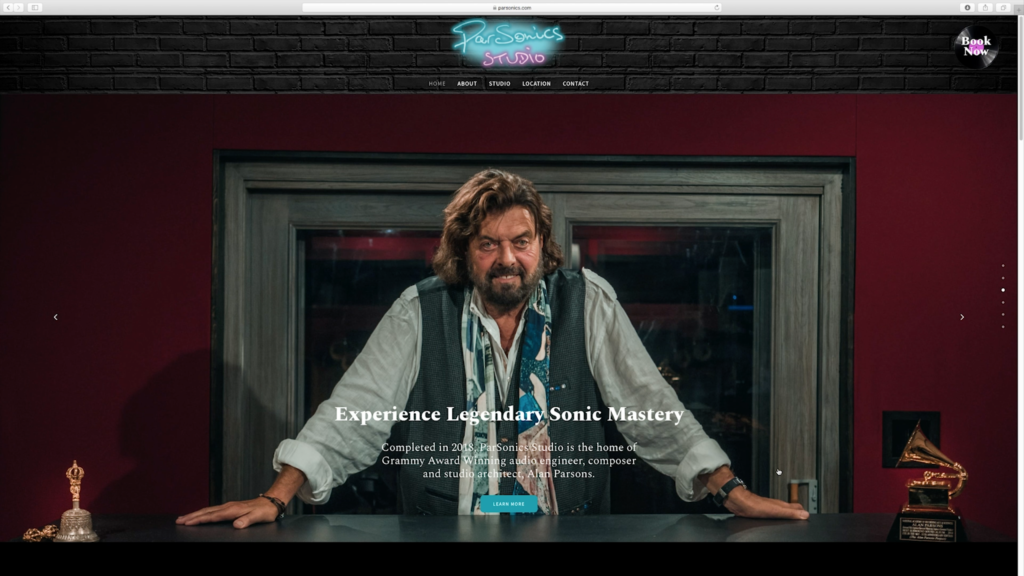 Website for ParSonics
We loved collaborating with Alan Parsons to build out the new branding, logo, and studio website for ParSonics! Alan's new site showcases their state-of-the-art Santa Barbara facility and invites artists to this unique location where they can experience the legendary sonic mastery that comes with working with Alan and his team. "Oniracom really did a superb…
Website for Coachella Valley Firebirds
AHL's newest franchise has taken flight! The Coachella Valley Firebirds are the American Hockey League's 32nd Franchise and the affiliate of the Seattle Kraken. We're proud to have built their website and excited to watch them soar. The team is set to play its inaugural season in 2022 at Coachella Valley Arena. Find all the latest news and…
Website Design for Prison Fellowship's Angel Tree Platform
Website Production
Graphic Design
Our team supported Prison Fellowship in adding features to their Angel Tree platform and supporting systems. We delivered a unified interface, design concept, and style guide to support the development team in implementation….